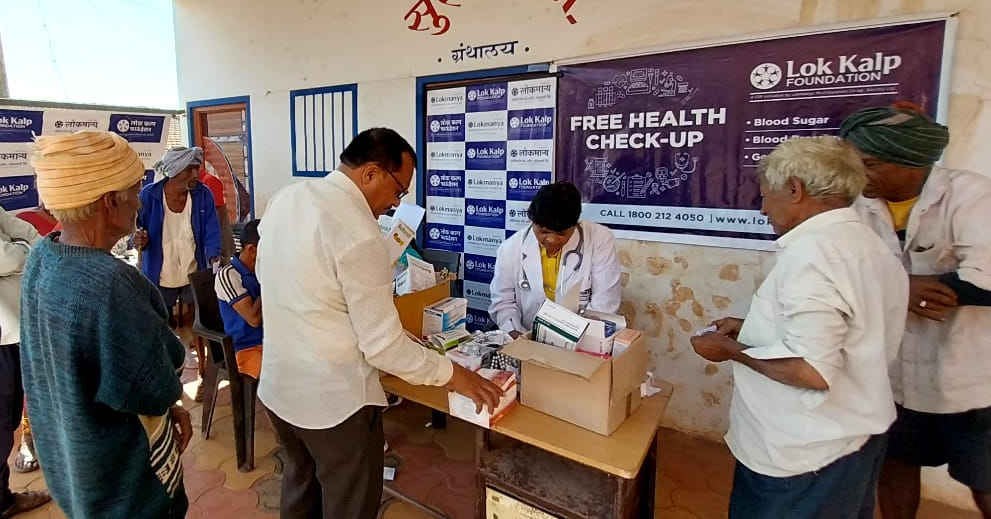 Lok Kalp Foundation a CSR initiative by Lokmanya Multipurpose Co-operative Society conducted a general health check up camp at the Golyali village on 17th November 2022. The camp was conducted in association with Dr. Kavita Pandurang Ajetrao.-MBBS. She has worked with many well known Hospitals and Doctors in the past. Now she has dedicated her life for the welfare of these villages.
Dr. Kavita Ajetrao was helped by Ms. Jyoti from Pavaskar hospital who conducted a blood test for diabetes. Dr. Kavita Ajetrao examined the patient for any illness and handed over them medicines. Medicines were given to the villages for free by the Lok Kalp foundation. Nearly 120 people attended the camp, including kids.
Lok Kalp Volunteers Mr. Santosh Kadam, Mr. Anand Gawade and Mr. Pritesh Potekar attended the camp.