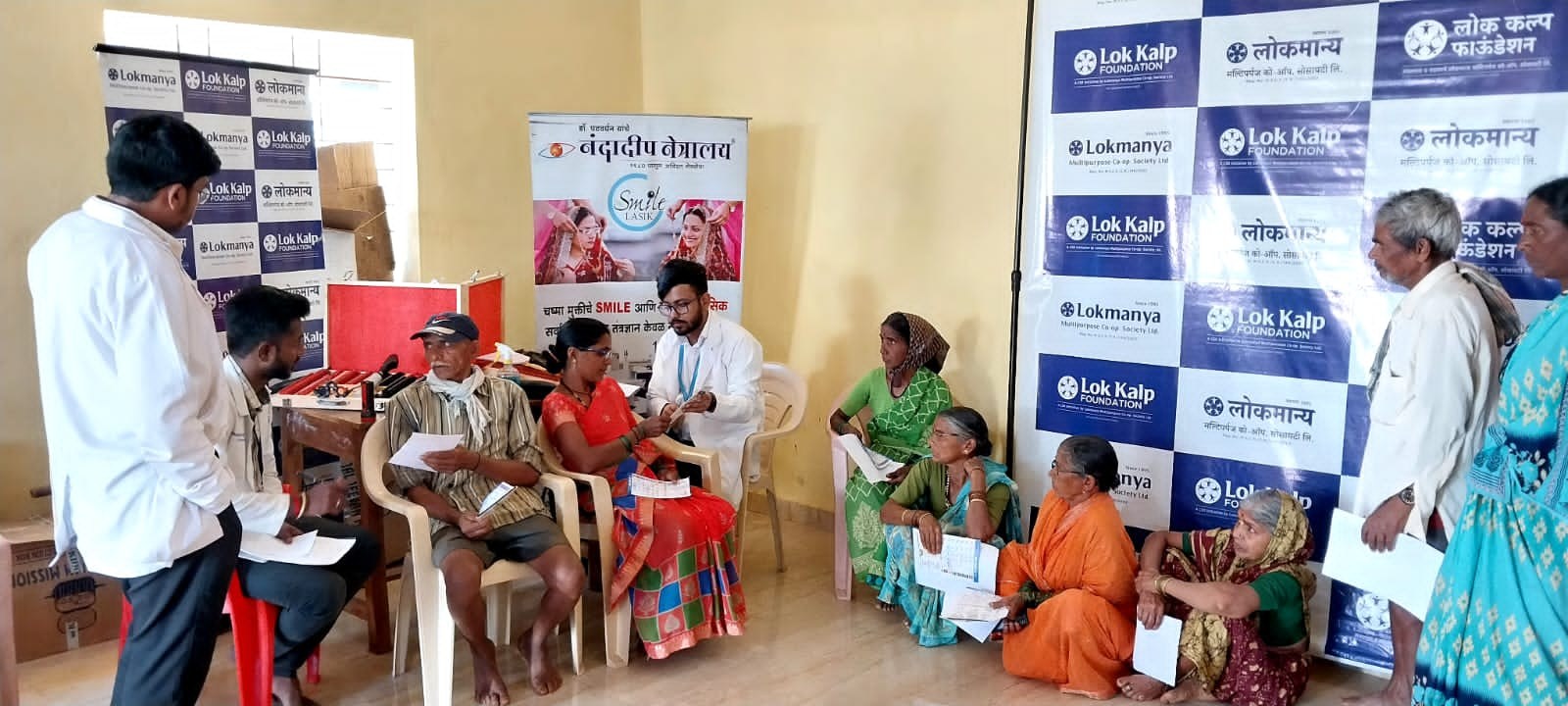 "Nandadeep Eye Hospital Belgaum in association with Lok Kalp Foundation conducted Eye camp at Ottoli on 28th December 2022.Dr.Anand Tuppad-P.R.o, Dr.Shivsharan Bettad-Sr.Optometrist, Mousam Sarkar, Darshan Kotalwar, Sagar Gobbur, Ravi Modashe, Anand Balekundri from Nandadeep Hospital were present for the event. Nearly 70 people were present for the event.They were checked for eye number and cataract. Necessary steps shall be taken according to the diagnose.

Spectacles shall be distributed to the concerned person by Lok Kalp Foundation for free of Cost.

Lok Kalp Volunteers Mr. Santosh kadam, Mr.Surajsingh rajput, Mr.anadn gawade, Mr. pritesh Potekar were also present for the event.