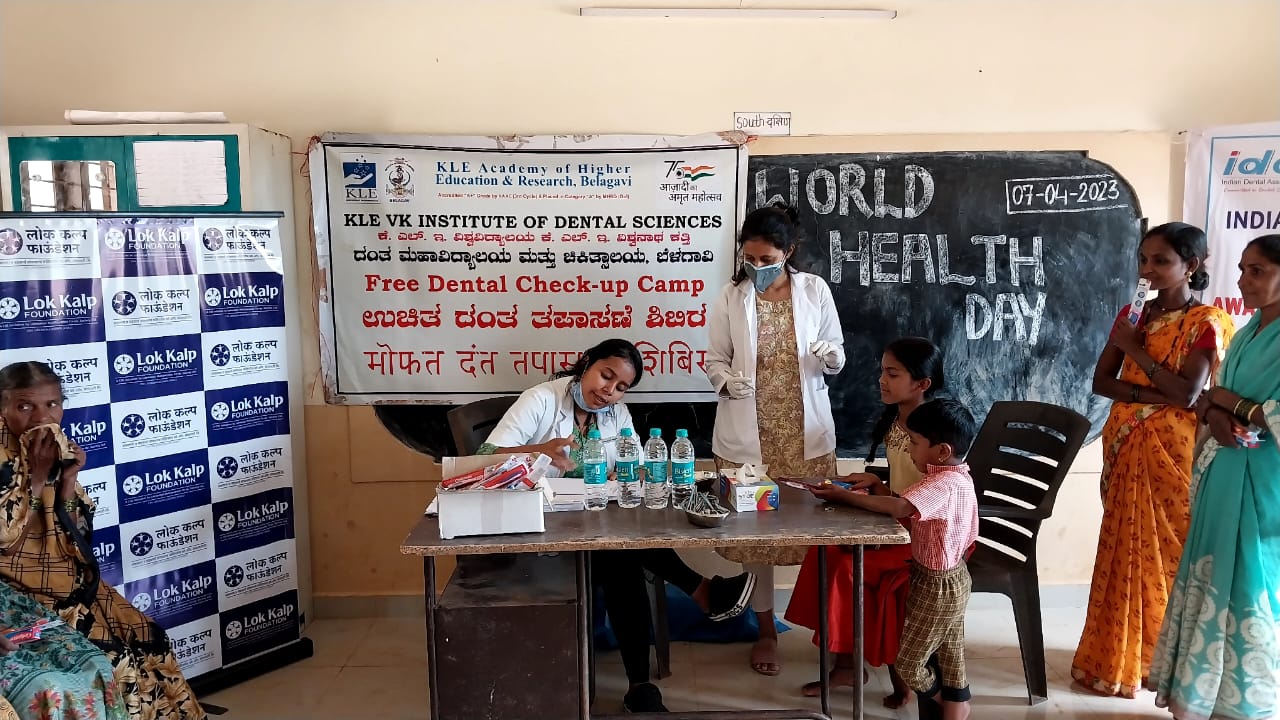 "Lok Kalp Foundation along with KLE Dental Hospital Belgaum have conducted Dental camp in Aamte Village on 7th April 2023, World Health Day. Aamte Village is one of large villages and is moderately populated. KLE dental doctors Dr. Mehul Shah, IDA(Indian Dental Association Life Member) Dr. Prajakta Chavan, Dr. Sandesh, Dr. Rijul, and Dr. Prateek conducted the camp. The people were checked with all dental issues and given necessary medicines and toothpaste and brush were distributed to them for free of cost.
Toothbrush and paste were provided by Lok Kalp Foundation. Lok Kalp Foundation's volunteers MR. Pritesh potekar, Mr. Anant Gawade, and Mr. Santosh Kadam were present for the event.

Nearly 145 to 150 people were attended the camp. The efforts taken by the KLE dental Hospital and Lok Kalp Foundation was appreciated by the people".