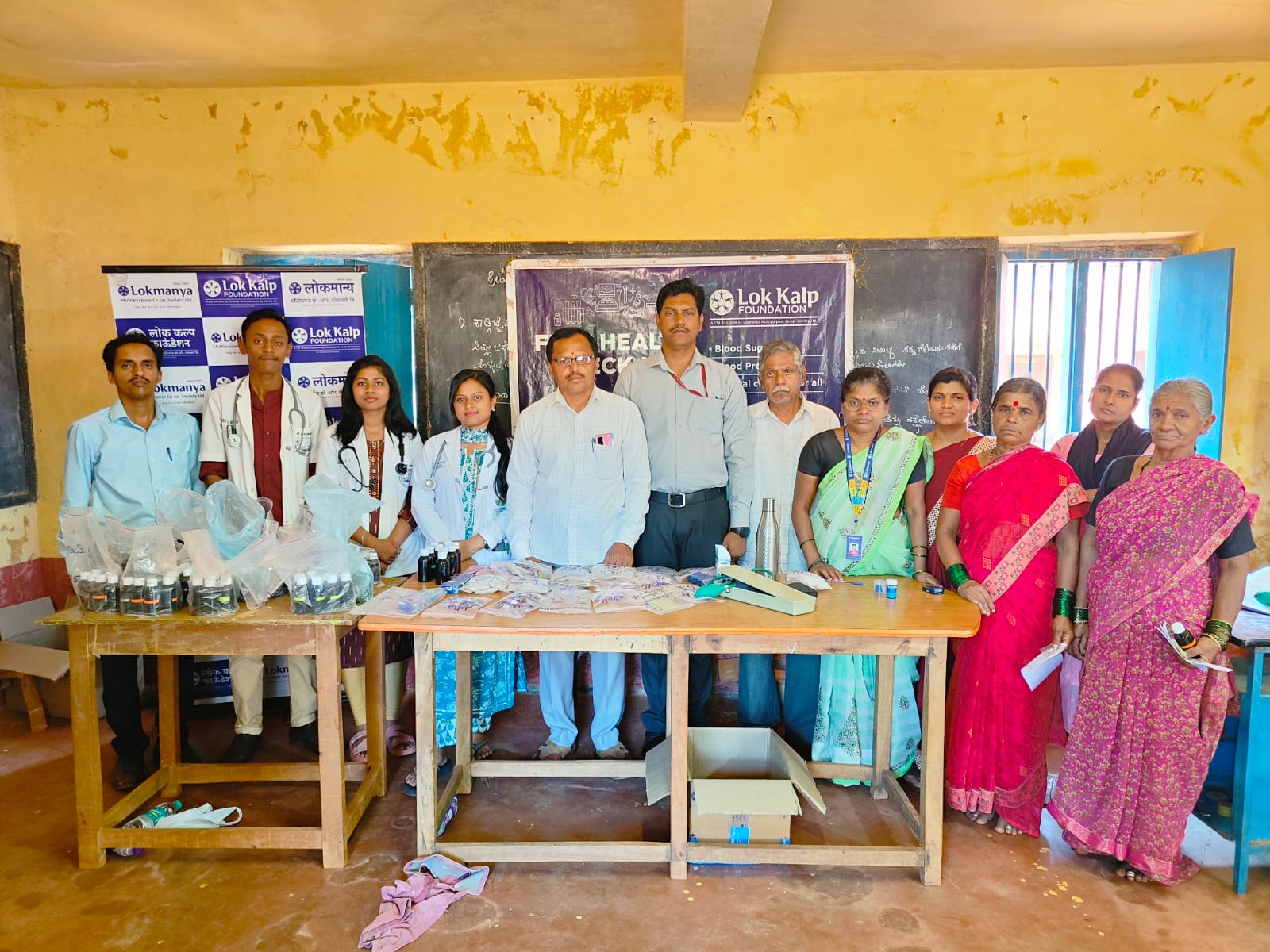 on April 25, 2023, the KLE Ayurvedic Camp in collaboration with Lok Kalp Foundation conducted a health camp in the Kusamalli village. This camp was part of the Lok Kalp Foundation's initiative to promote Ayurveda as an alternative form of medicine and to provide healthcare services to the underprivileged communities in rural areas.
The event was a huge success, with more than 70 peoples from the village attending the camp. Founder and Chairman Lokmanya Multipurpose Cooperative Society Ltd, Shri Kiran Thakur who adopted 32 villages and Kusamalli village is amongst the one.
The KLE Ayurvedic Camp, which is run by the KLE Society's Shri BM Kankanwadi Ayurveda Mahavidyalaya and Research Center, and Lok Kalp Foundation provided free Ayurvedic consultations to the attendees. The consultations were conducted by a team of qualified Ayurvedic doctors who assessed the health of the patients and prescribed Ayurvedic treatments and medicines based on their individual needs.
In addition to the consultations, the camp also provided free medicines and Ayurvedic supplements to the patients. The doctors educated the patients about the importance of following a healthy lifestyle and diet, as well as the benefits of incorporating Ayurveda into their daily routine.
The event was a collaborative effort between the Lok Kalp Foundation and the KLE Ayurvedic Camp, to provide healthcare services and promote Ayurveda as a means of preventive healthcare.
The Kusamalli village camp was just one of the many camps that the KLE Ayurvedic Camp and Lok Kalp Foundation have organized in the Khanapur taluka. Their efforts have helped to provide healthcare services to the underprivileged communities in rural areas, who often lack access to basic healthcare facilities and such initiatives go a long way in promoting the well-being of society and should be emulated by others.
KLE Ayurvedic team Dr. Arpita Shah, Dr. Sanved, Dr. Sushmita, Mr. Shridhar K, PRO and Mr. Narayan were present. Lok Kalp Foundation's CSR official staff Mr. Prasad Asukar, Snr Assistant, Mr. Pritesh Potekar, and volunteers Mr. Santosh Kadam and Ms. Suhasini Pednekar. Rekha Desai, Anganwadi Teacher, Tanvi Kerkar, and other village peoples were present for the camp.