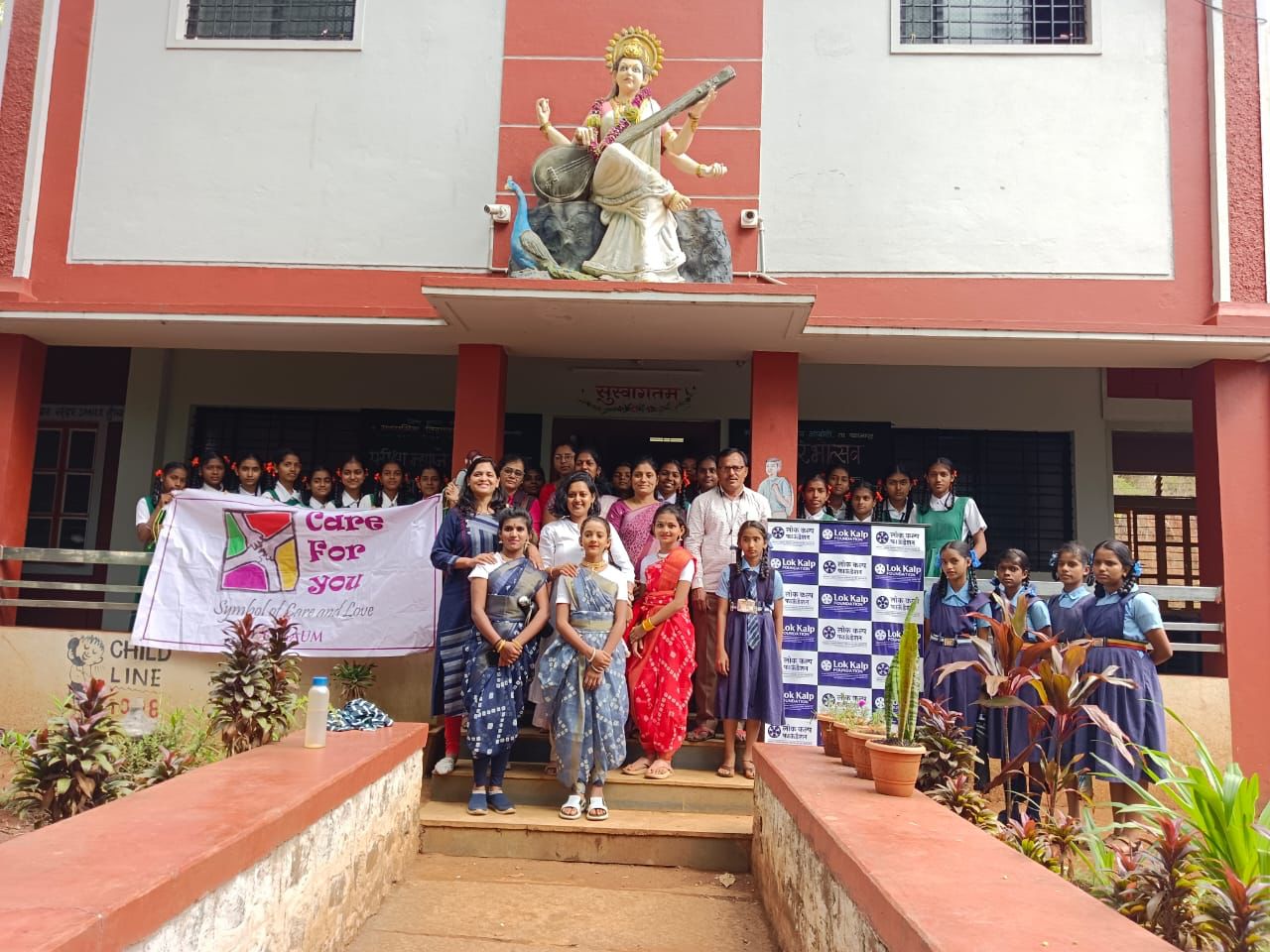 On 15 June'23 team Care for you in association with Lok kalp foundation organised a workshop on 'Menstrual health and hygiene' for the girls of class 7th to 10th at Madhyamik Vidyalay, Jamboti.
Girls from Madhyamik Vidyalay, Marathi Primary School and Kannad Primary School attended the workshop.
The event was inaugurated by Principal Mahesh Sadekar along with Sheetal Bhandari, Gauri Gajbar and Santosh Kadam.
Founder of Aseemurja Tatvamasi Performing Arts Centre – Ms. Nishigandha Kanurkar with her students demonstrated Awareness on Menstrual health and hygiene through an Act & Dance. The main motto of this campaign was to cut off the shame.
This workshop proved helpful in spreading awareness and solving doubts regarding Menstrual Heath for the girls.