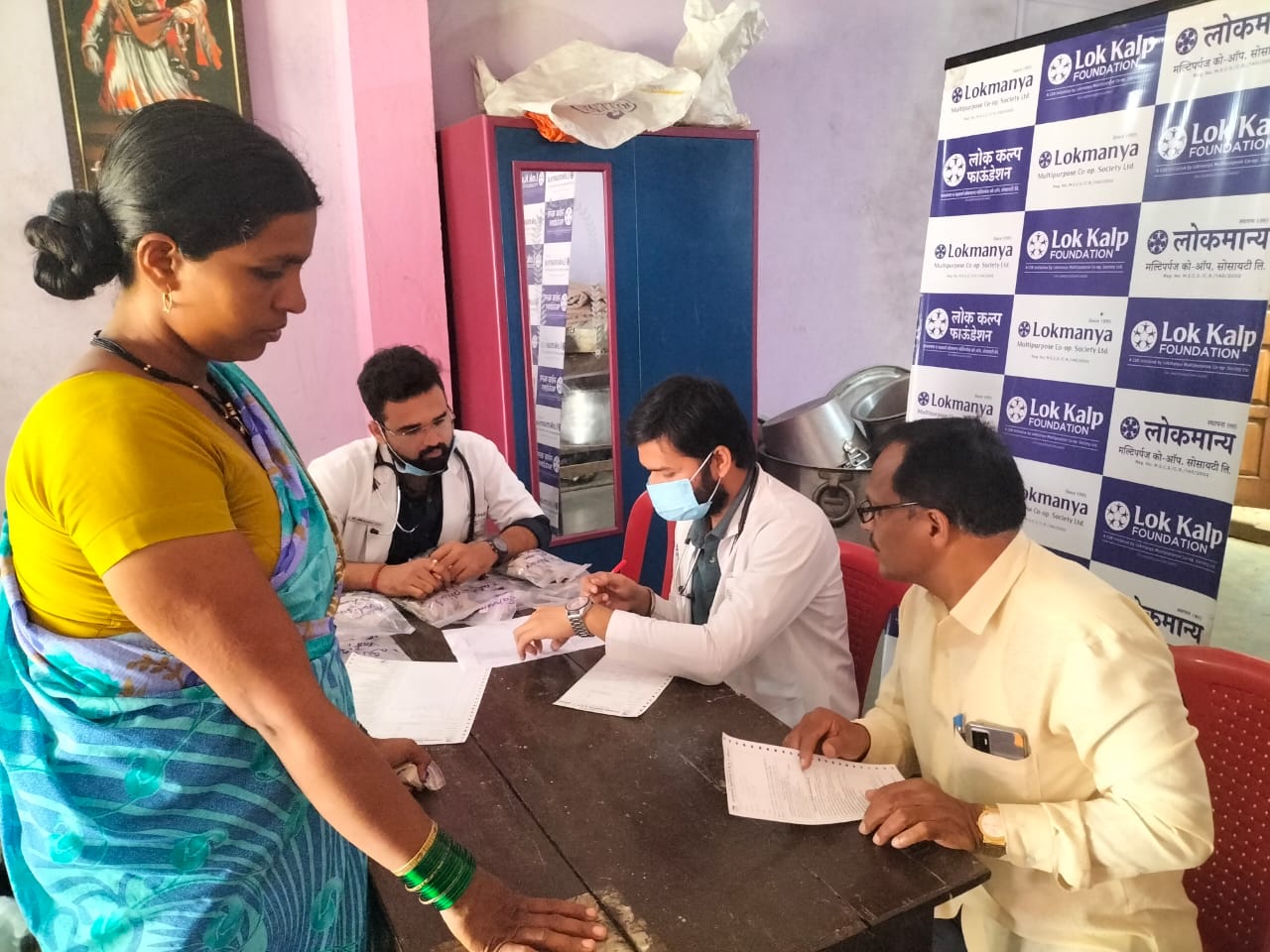 On June 27, 2023, the Lok Kalp Foundation and KLE Shahapur joined to organize a General Ayurvedic Health Camp in the serene Daroli Village. The camp aimed to promote holistic well-being through the principles of Ayurveda. Attended by approximately 49 individuals, the event received widespread appreciation from the participants, reaffirming the effectiveness and relevance of Ayurvedic practices.
The Lok Kalp Foundation, known for its philanthropic endeavors in the field of healthcare, partnered with KLE Shahapur, a prestigious institution renowned for its Ayurvedic expertise. Their collaboration resulted in the organization of a General Ayurvedic Health Camp, which aimed to educate participants about the benefits of Ayurveda and empower them to make positive changes in their lives.
During the camp, attendees were offered a range of Ayurvedic therapies, consultations, and educational sessions. The expert practitioners provided personalized assessments, created individualized treatment plans, and offered guidance on nutrition, lifestyle modifications, stress management, and the use of herbal remedies. Through these comprehensive offerings, participants gained insights into the holistic approach of Ayurveda and its ability to enhance overall well-being.
The collaboration between the Lok Kalp Foundation and KLE Shahapur in organizing the General Ayurvedic Health Camp in Daroli Village on June 27, 2023, was met with immense appreciation from the 49 participants. By providing personalized consultations, Ayurvedic therapies:
Lok Kalp's Corporate Official person Mr. Surajsingh Rajput, volunteers Mr. Santosh Kadam, Mr. Anant Gawade, and Mr. Parshuram Gawade(Driver) were present. KLE Hospital Shahapur Doctors team Dr. Balaram, Dr. Mounesh, Dr. Simran, Dr. Sahana K and Mr. Shridhar, PRO who were present and many other village people supported to organized this camp and appreciated as same.