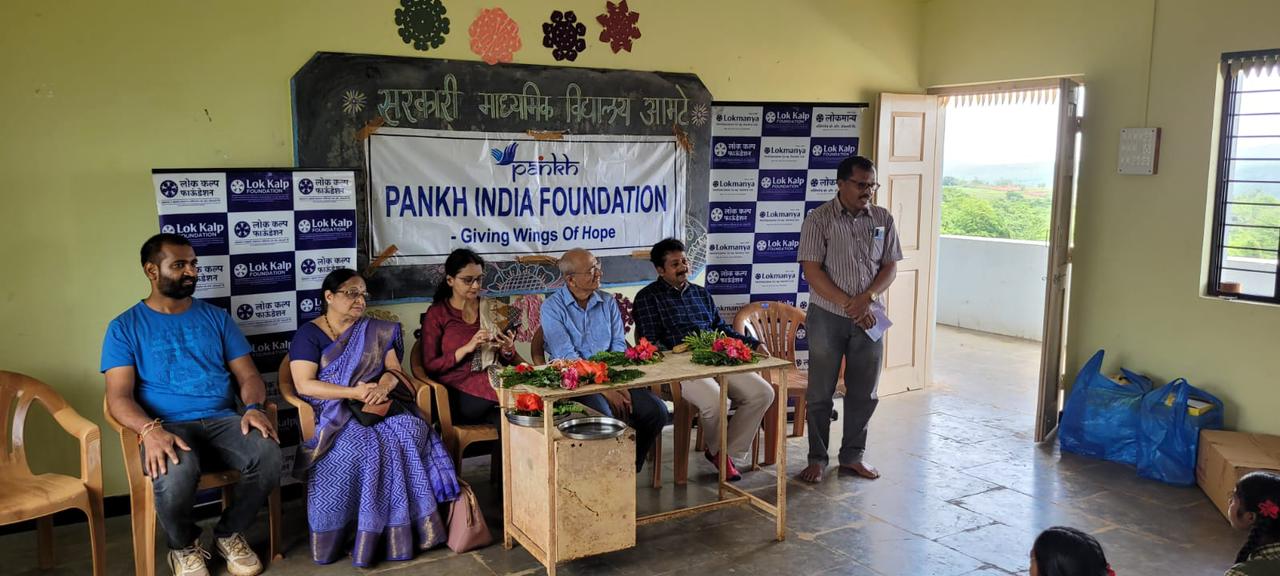 In a remarkable display of compassion and commitment to girls' education and empowerment, Lok Kalp Foundation and Pankh India Foundation recently joined forces to make a significant contribution to the Aamte High School. Through their collaborative efforts, they donated reusable sanitary pads to 54 girls, ensuring they have access to hygienic menstrual products. The donation was accompanied by essential guidance on using the pads and maintaining personal hygiene, delivered by Ms. Gouri Manjarekar, Founder of Pankh India Foundation, and supported by Professor Mr. DP Deshpande, Ms. Sangita Deshpande, and Lok Kalp volunteer Mr. Santosh Kadam, Mr. Anant Gawade and Corporate Official staff Mr. Surajsingh Rajput. This philanthropic initiative marks a significant step forward in promoting menstrual health and empowering young girls in Aamte High School Khanapur taluka.
Promoting Menstrual Health and Empowerment:
Menstrual health and hygiene are crucial aspects of women's well-being, often overlooked due to social stigma or limited access to resources. Lok Kalp Foundation and Pankh India Foundation recognize the importance of addressing this issue to empower girls and ensure their uninterrupted education. Through their collaboration, they have not only provided reusable sanitary pads but also conducted an interactive session to educate the girls on their usage and maintenance.
The collaboration between Lok Kalp Foundation and Pankh India Foundation, resulting in the donation of reusable pads to 54 girls at Aamte High School, is a heartening example of the power of collective action in empowering young girls. By providing access to hygienic menstrual products and offering guidance on maintaining personal hygiene, these organizations have made a profound difference in the lives of these girls.
It is through such initiatives that we can collectively strive to create a society that supports and empowers young girls, enabling them to reach their full potential without any barriers. The Lok Kalp Foundation and Pankh India Foundation serve as beacons of hope, inspiring us to continue working towards a future where every girl has access to education, healthcare, and equal opportunities.