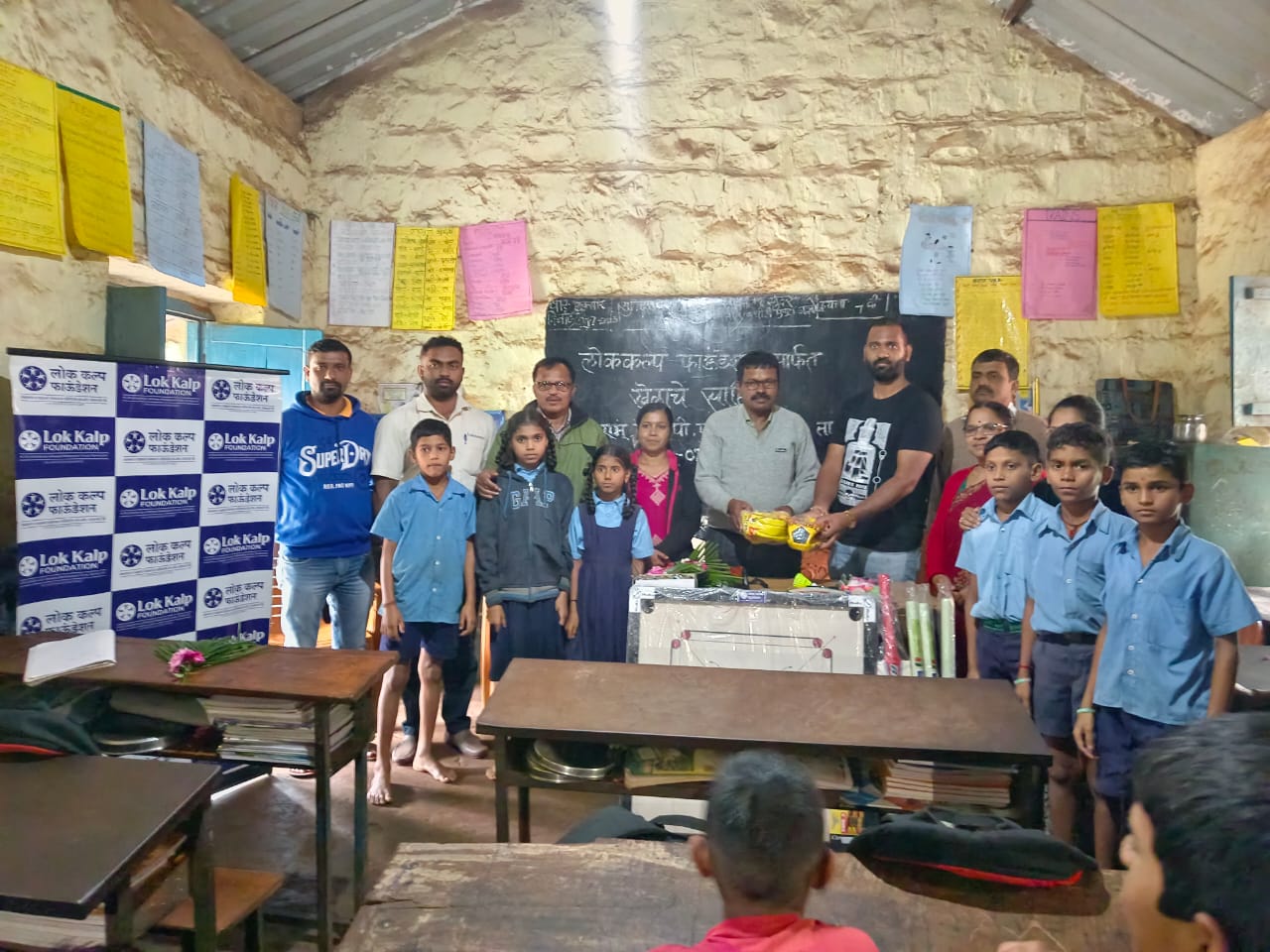 In a heartwarming display of commitment to education and community development, the Lok Kalp Foundation, under the visionary leadership of Shri Kiran D. Thakur, Founder and Chairman of Lokmanya Multipurpose Co-op Society Ltd., brought joy to the young students of Golyali Village. On July 24, 2023, the foundation donated a full sports kit to the local primary school, enriching the lives of the children and promoting the importance of sports and physical activity in their holistic development.
Empowering Through Sports: The Lok Kalp Foundation's Vision
The Lok Kalp Foundation has long been dedicated to making a positive impact in various spheres of society, with a strong focus on education and health. Shri Kiran D. Thakur's vision has been a guiding force, leading the foundation in its endeavors to uplift communities and empower individuals to realize their full potential.
A Complete Sports Kit: A Gift of Possibilities
The generous donation made by the Lok Kalp Foundation included a comprehensive sports kit, carefully curated to suit the diverse interests of the students. The kit comprised footballs, volleyballs, basketballs, cricket equipment, badminton rackets, skipping ropes, and much more. The wide range of sports equipment provided the children with the means to explore various sports and discover their passions.
Gratitude and Appreciation
The Lok Kalp Foundation's thoughtful donation was met with immense gratitude and appreciation from the school authorities, teachers, and students. The headmistress of the primary school expressed her heartfelt thanks to Shri Kiran D. Thakur and the foundation for their generosity and commitment to the welfare of the students.
Lok Kalp's Corporate Official person Mr. Surajsingh Rajput (Snr Assistant), Mr. Pritesh Potekar, volunteers Mr. Santosh Kadam were present.