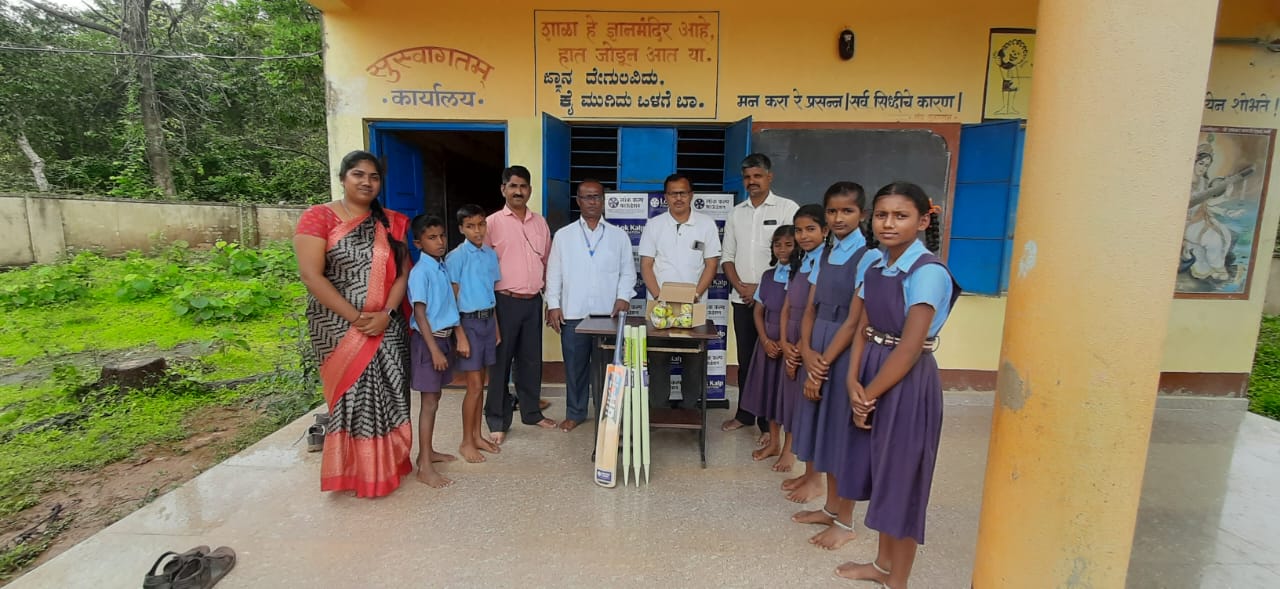 Lok Kalp Foundation's generous donation to Talawade village school on August 28, 2023, donated cricket set, lagori, throwball, football, badminton kit, carrom, 2 shot puts, will undoubtedly bring joy and utility to the community.
It's also worth noting that the adoption of this initiative by Lokmanya Multipurpose Co-op Society Ltd., Founded and Chaired by Shri Kiran D. Thakur, signifies a commitment to supporting and uplifting the village. Such acts of kindness and community engagement can have a significant positive impact on the lives of those in Talawade School village.
Lok Kalp's Mr. Pritesh Potekar volunteers Mr. Santosh Kadam and Mr. Anant Gawade were present.