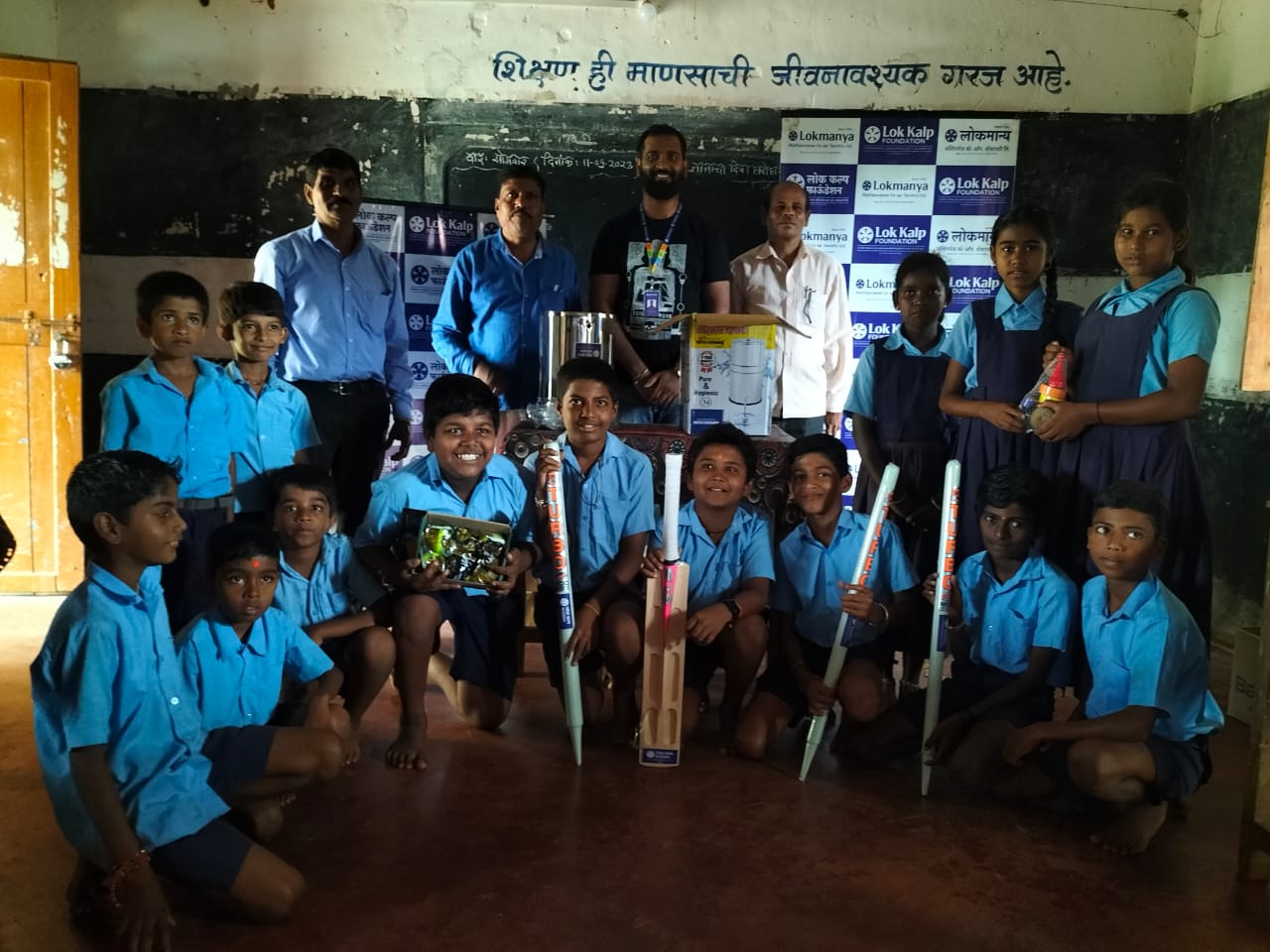 It's heartening to hear about Lok Kalp Foundation's generous contributions to Chapoli village in Khanapur Taluka, Belgaum dated September 20, 2023. The donation of a cricket set, lagori, and a 34-liter steel water filter will undoubtedly have a positive impact on the community.
This act of kindness exemplifies Lok Kalp Foundation's commitment to making a difference in the lives of those in need. The support provided to Chapoli village reflects the values and vision of the Lokmanya Multipurpose Co-op Society Ltd. and its founder and chairman, Shri Kiran D. Thakur.
Such acts of philanthropy play a crucial role in addressing various needs within communities and fostering a sense of well-being and unity. We commend Lok Kalp Foundation and Shri Kiran D. Thakur for their dedication to social welfare and their efforts to bring positive change to adopted villages like Chapoli.
May these contributions bring happiness, health, and opportunities for the residents of Chapoli village, and may Lok Kalp Foundation continue to be a beacon of hope and support in the communities it serves.