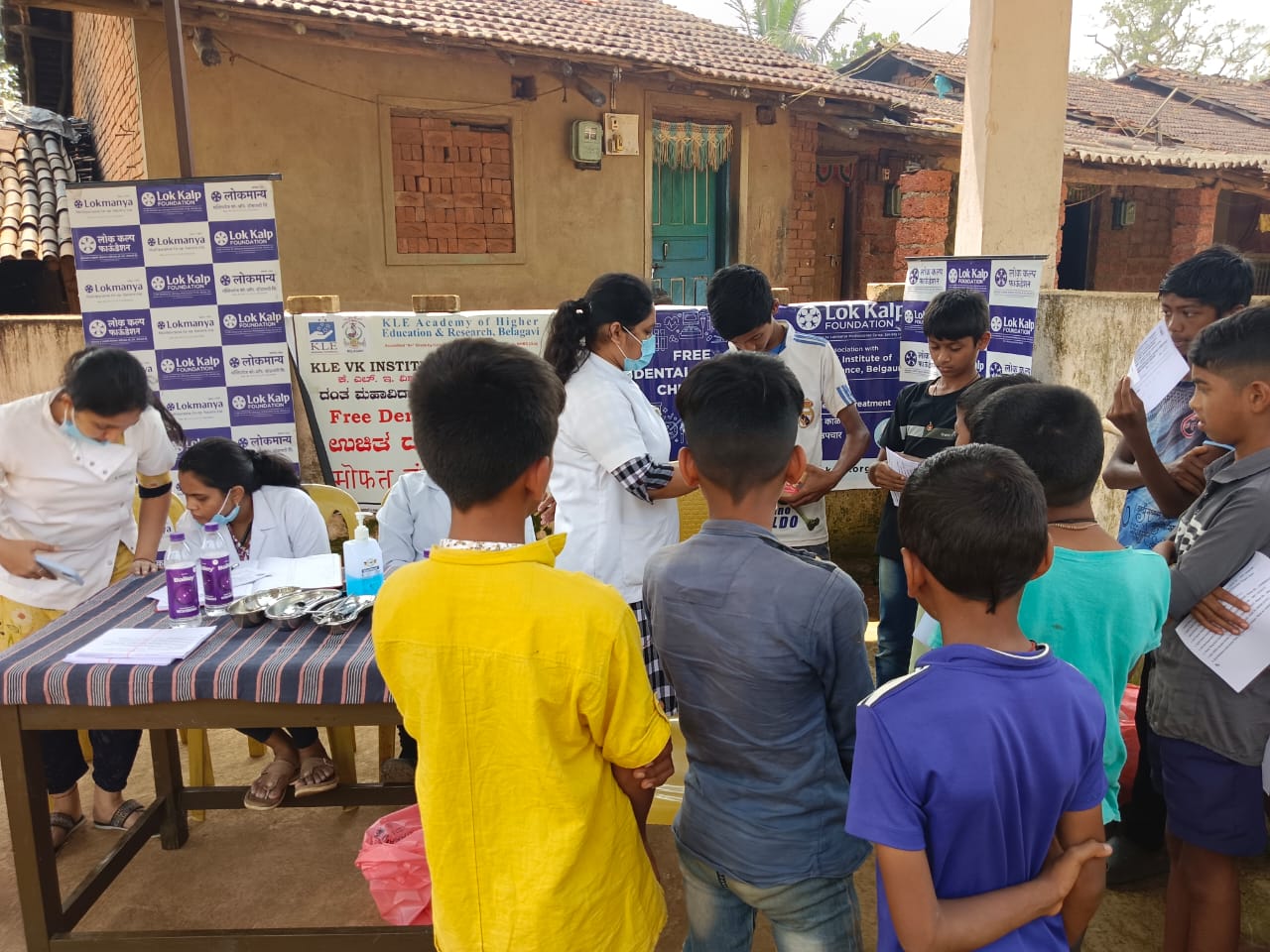 In a remarkable collaboration aimed at extending essential healthcare services to rural communities, Lok Kalp Foundation partnered with KLE Dental College, Belgaum. This collaborative effort bore fruit on October 20, 2023, when a dental camp was organized in the serene surroundings of Kapoli Village, leaving a positive impact on the lives of the villagers.
The event, which drew attention from locals far and wide, witnessed the dedicated efforts of around 72 patients including government school childrens were checked. The camp not only provided medical check-ups to the villagers, but also served as a platform for creating awareness about various health-related issues.
One of the key highlights of this event was the presence of Mr. Santosh Kadam, volunteer in 32 villages and rural areas.
The collaboration between Lok Kalp Foundation and KLE Dental College signifies a significant step forward in bridging the gap between urban healthcare facilities and rural communities. By bringing medical expertise to the doorsteps of those who need it the most, this partnership exemplifies the spirit of community service and solidarity.
The camp, held in the heart of Kapoli Village, echoed with the laughter of children and the gratitude of the elderly, as they received much-needed medical attention. The services provided ranged from basic health check-ups to dental care, ensuring that every aspect of the villagers' health and well-being was taken into consideration.
Doctors from KLE Dental College showcased their professionalism and dedication, leaving a lasting impression on the villagers. Their commitment to providing quality healthcare services was evident in the meticulousness with which each medical check-up was conducted.
The collaborative effort between Lok Kalp Foundation and KLE Dental College not only improved the physical health of the villagers, but also served as a reminder of the power of collective action. It reinforced the belief that when communities, educational institutions, and organizations join hands for a noble cause, transformative changes can be achieved.