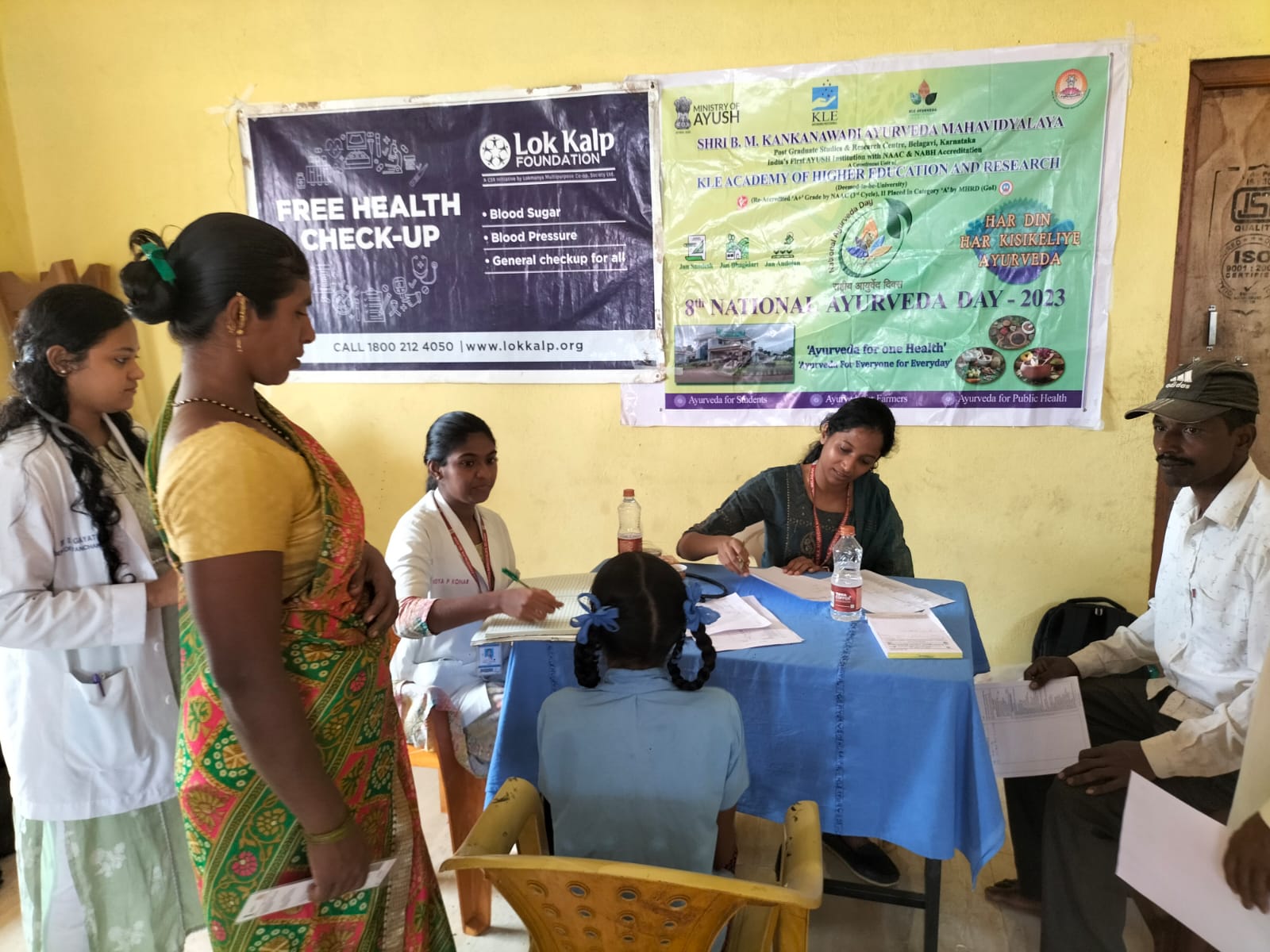 In a remarkable initiative aimed at promoting community health and well-being, Lokkalp Foundation, in collaboration with KLE Ayurvedic Belgaum, organized a General Health Camp on October 31, 2023. The event, held at a local community center, brought together healthcare professionals and volunteers to provide essential medical services to the residents of Otoli Village, Khanapur Taluka, Belgaum.
The health camp, a testament to the collaborative spirit between Lokkalp Foundation and KLE Ayurvedic College, offered a range of services designed to assess and address the health needs of the attendees around 74. Among the services provided were general health consultations, where experienced doctors from KLE Ayurvedic Belgaum offered expert medical advice and guidance to the visitors.
One of the key aspects of the camp was the screening of vital health parameters. Attendees had their blood pressure (BP) and Random Blood Sugar (RBS) levels checked, providing valuable insights into their cardiovascular and metabolic health. Regular monitoring of these parameters is crucial for preventing and managing various health conditions, and the camp aimed to create awareness about the significance of these routine checks.
Lokkalp's Corporate Social Responsibility department person Mr. Surajsingh Rajput was present. KLE Ayurvedic doctors team Dr. Hemalatha K, Dr. Pallavi Jain, Dr. Gayatri, Dr. Sanved Mohite, Dr. Narayan Halali, Dr. Vidya Konar, and Mr. Shridhar K, PRO were present. LokKalp's Foundation volunteers Mr. Santosh Kadam, Mr. Anant Gawade, and Mr. Suhas Pednekar were present.