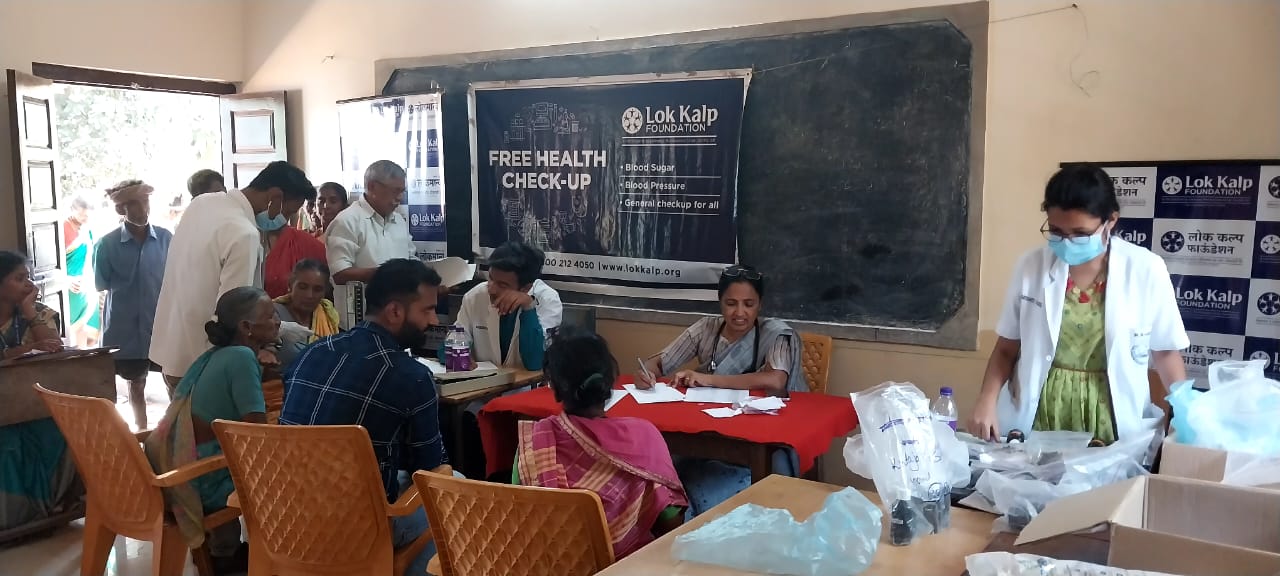 In a remarkable display of corporate social responsibility (CSR), the Lok Kalp Foundation, in collaboration with the KLE Ayurvedic Camp, organized a health camp in the rural village of Talawade village on May 19, 2023. This initiative aimed to address the healthcare needs of the underserved population while promoting the benefits of traditional Ayurvedic medicine. By joining hands, Lok Kalp Foundation and KLE Ayurvedic Camp showcased the potential of CSR initiatives in creating a positive impact on communities in need.
To ensure continuity of care, the Lok Kalp Foundation and KLE Ayurvedic Camp initiated the establishment of a permanent healthcare center in the village. The center will serve as a hub for regular medical check-ups, follow-up consultations, and the provision of Ayurvedic medicines. The village residents checked with RBS(random blood glucose), BP(Blood pressure), and provided free medicines and address their healthcare needs effectively.
KLE doctors team Dr. JayaSheela Consultant, Dr. Aniruddha J, Dr. Srishti, Dr. Sanved, and Mr. Shridhar K, PRO were present. CSR official staff Mr. Surajsingh Rajput, SNR assistant, Mr. Prasad Asukar, Snr assistant, and Mr. Pritesh Potekar were present. CSR volunteers Mr. Santosh Kadam, Mr. Anant Gawade, and Ms. Suhasini Pednekar and other village members were present for the camp and appreciated as same.