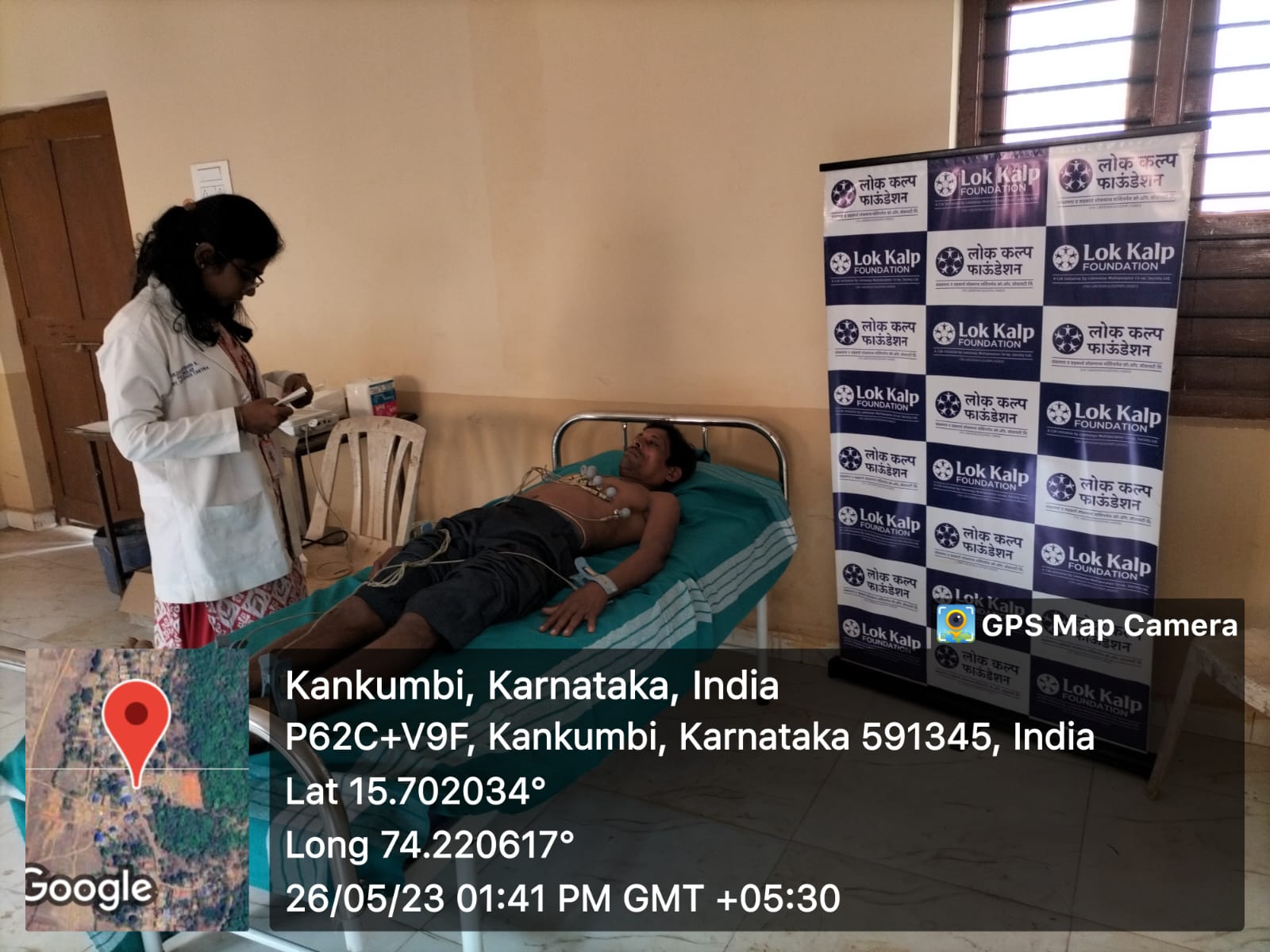 In a commendable joint effort between KLE Ayurvedic Shahapur and the Lok Kalp Foundation, an ECG (Electrocardiogram) camp was organized in Kankumbi village on May 26, 2023. This collaborative initiative aimed to provide free cardiac screenings and promote heart health awareness among the rural population. With around 120 people attending the camp, this event played a crucial role in extending essential healthcare services to an underserved community.
The Significance of ECG Camps: ECG camps play a pivotal role in identifying potential heart-related issues in individuals. Electrocardiograms are non-invasive tests that record the electrical activity of the heart, enabling healthcare professionals to detect irregular heartbeat patterns. By conducting such camps, medical experts can identify cardiac risks at an early stage, allowing for timely intervention and the prevention of severe heart conditions.
By organizing the ECG camp in Kankumbi village, KLE Ayurvedic Shahapur demonstrated its commitment to reaching out to underprivileged populations and improving their access to vital healthcare services. Lok Kalp Foundation aimed to extend its reach and deliver much-needed cardiac screenings to individuals who may not have had access to such facilities otherwise.
During the camp, educational sessions were conducted to raise awareness about heart disease prevention, the importance of consultations, regular check-ups, & follow-ups, also checked RBS(Random blood glucose), BP(Blood pressure), and provided free medicines for the people.Lok Kalp's Corporate Official person Mr. Surajsingh Rajput, volunteers Mr. Santosh Kadam, Mr. Anant Gawade, & Ms. Suhasini Pednekar were present. KLE Ayurvedic Doctors team Dr. Akshaya, Dr. Sayali, Dr. Akshata, Dr. Sandeep & Dr. Sanjeevani, & Mr. Shridhar, PRO and other village panch members were present and appreciated the camp.