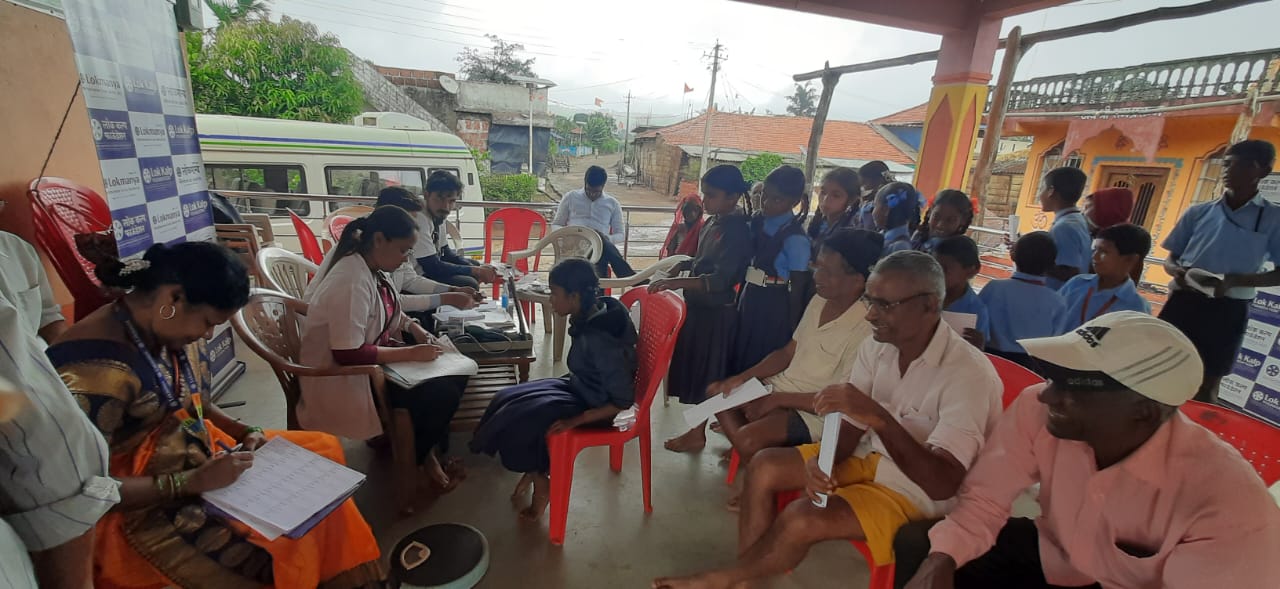 On June 13, 2023, the Lok Kalp Foundation joined hands with the esteemed KLE Shahapur organization to organize a General Ayurvedic Health Camp in the picturesque Chikhale Village. The Lok Kalp Foundation, known for its commitment to social welfare and health promotion, partnered with KLE Shahapur, a renowned institution specializing in Ayurvedic education and healthcare. Together, they curated a General Ayurvedic Health Camp, bringing together experts in the field to share their knowledge and provide personalized guidance to participants.
Exploring the Ancient Wisdom of Ayurveda.
The camp offered a wide array of Ayurvedic therapies, consultations, and educational sessions. Participants were provided with individualized assessments and treatment plans, considering their unique health concerns. Ayurvedic experts conducted informative workshops on nutrition, lifestyle modifications, stress management, and herbal remedies, empowering participants to take charge of their well-being.
The event provided a platform for individuals to explore the benefits of Ayurveda in a comprehensive and personalized manner. Through the expertise of Ayurvedic practitioners and their commitment to improving well-being, attendees were able to experience the transformative potential of this ancient science. Overwhelming appreciation from the attendees is a testament.
Positive Feedback from Attendees.
The General Ayurvedic Health Camp organized by the Lok Kalp Foundation and KLE Shahapur in Chikhale Village received resounding praise from the approximately 60 attendees. Many expressed their gratitude and satisfaction with the transformative experience they encountered.
KLE Ayurvedic doctors team Dr. Shubham K, Dr. Praveen B, Dr. Druvi, Mr. Shridhar K, PRO, and Mr. Narayan.  Lok Kalp Foundation Corporate Official Staff Mr. Prasad Asukar, Snr Assistant and volunteers Mr. Santosh Kadam, Mr. Anant Gawade, and Ms. Suhasini Pednekar and many other village peoples were present and appreciated as same.