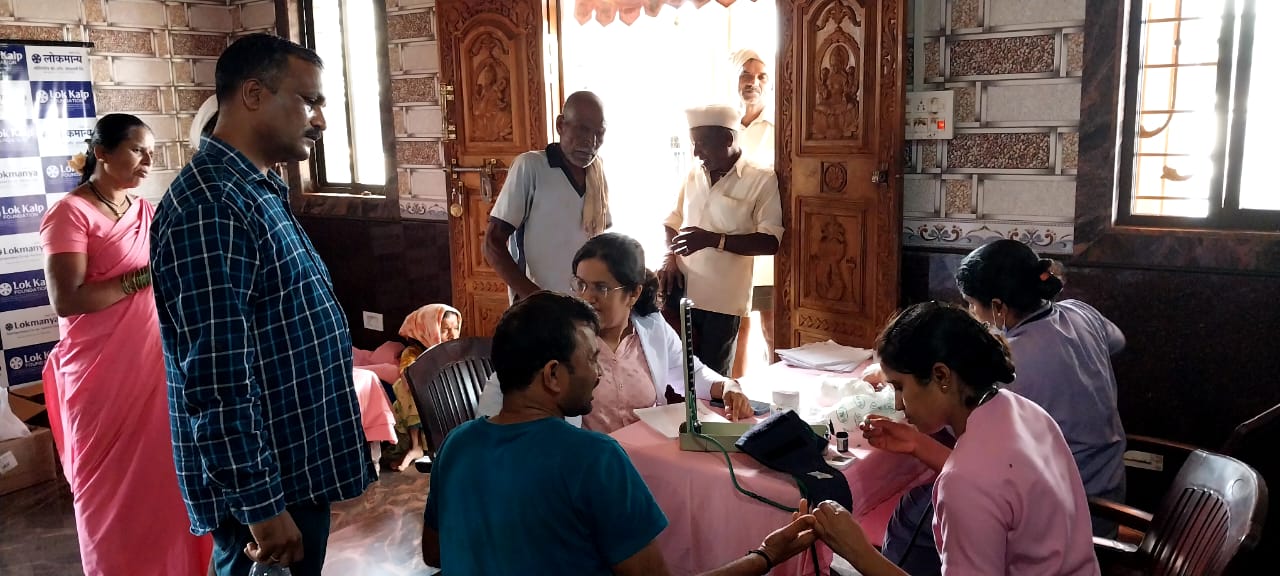 In a significant step towards providing accessible healthcare services to rural communities, the Lok Kalp Foundation, in collaboration with KLE Yellur, organized a General Health Camp in Devachihatti on June 16, 2023. The event witnessed the participation of dedicated medical professionals, enthusiastic volunteers, and appreciative villagers from Devachihatti Led by Dr. Aishwarya, a team of experienced doctors from KLE Yellur contributed their expertise and knowledge to the health camp. They were joined by a compassionate nursing staff, ensuring that the camp ran smoothly and efficiently. Additionally, the presence of Mr. Santosh, the Public Relations Officer KLE Yellur, further enhanced the communication and outreach efforts of the event.
The Lok Kalp Foundation's mission to provide quality healthcare to underserved communities aligns perfectly with the goals of KLE Yellur, a renowned institution dedicated to promoting community health and welfare. This collaboration proved to be a formidable force in addressing the health needs of the people in Devachihatti and checked with blood pressure (BP), random blood glucose (RBS) and given free medicines from Lok Kalp Foundation to the Devachihatti village peoples.
The event witnessed the active participation of numerous attendees and around 65 peoples were checked. Volunteers who selflessly offered their time and energy to support the health camp. Mr. Santosh Kadam, Ms. Suhasini Pednekar, and official staff Mr. Pritesh Potekar were among the many individuals who contributed their services, ensuring the smooth functioning of the event. Their dedication and commitment to the cause were greatly appreciated by both the organizers and the attendees.