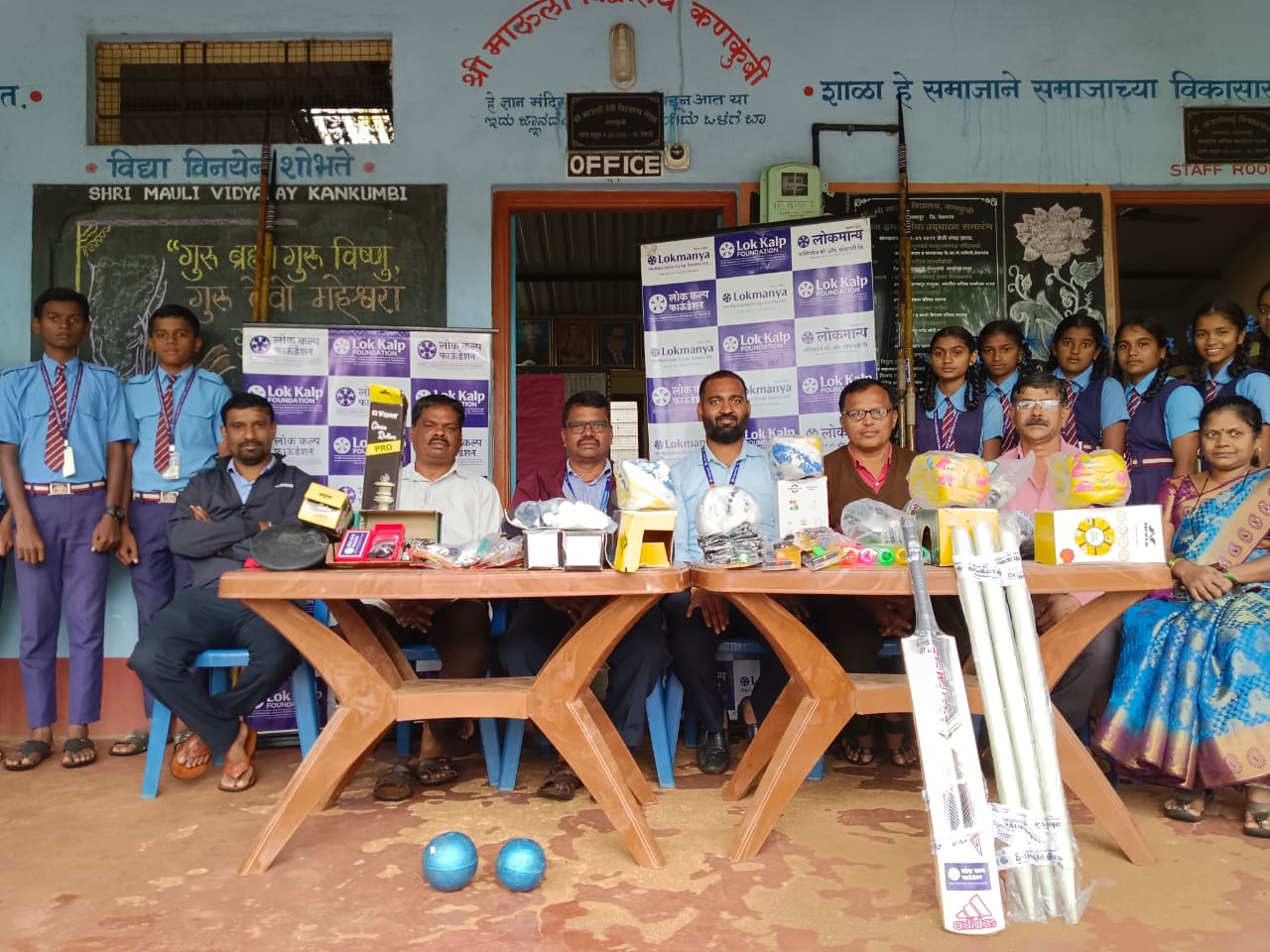 A Remarkable Initiative to Empower Rural Education and Sports
In a heartwarming gesture, the Lok Kalp Foundation, spearheaded by Shri Kiran D. Thakur, Founder and Chairman of the Lokmanya Multipurpose Cooperative Society Ltd, stepped forward to support education and sports in rural communities. The foundation made a generous donation of a full sports kit worth Rs. 30,000/- to Kankumbi Primary and Kankumbi High School, bringing smiles and hope to the students and teachers of the educational institutions.
The Lok Kalp Foundation has been actively working towards uplifting rural communities by focusing on education, healthcare, and overall socio-economic development in 32 villages adopted by Shri Kiran D. Thakur. With this latest initiative, they aimed to address the lack of sports equipment in schools and nurture the young talent hidden within the rural regions.
The sports kit donation ceremony took place at Kankumbi Primary and Kankumbi High School, situated in a picturesque village surrounded by nature's beauty. The event was attended by enthusiastic students, grateful teachers, and local community members, all appreciative of the foundation's efforts to foster a spirit of athleticism and healthy competition among the youth.
Mr. S.G. Chigulkar, the principal of Kankumbi High School and principle of Kankumbi primary school, expressed his heartfelt gratitude to the Lok Kalp Foundation for their benevolent contribution. He emphasized how such initiatives are crucial in encouraging students to pursue sports and extracurricular activities, leading to well-rounded individuals who can excel in various aspects of life.
In conclusion, the donation of the full sports kit worth Rs. 30,000/- by the Lok Kalp Foundation to Kankumbi Primary and Kankumbi High School is a testament to the power of collective efforts in transforming the lives of young students in rural areas. The event marked a significant step towards fostering a culture of education, sportsmanship, and overall development, leaving a positive impact on the communities for generations to come.