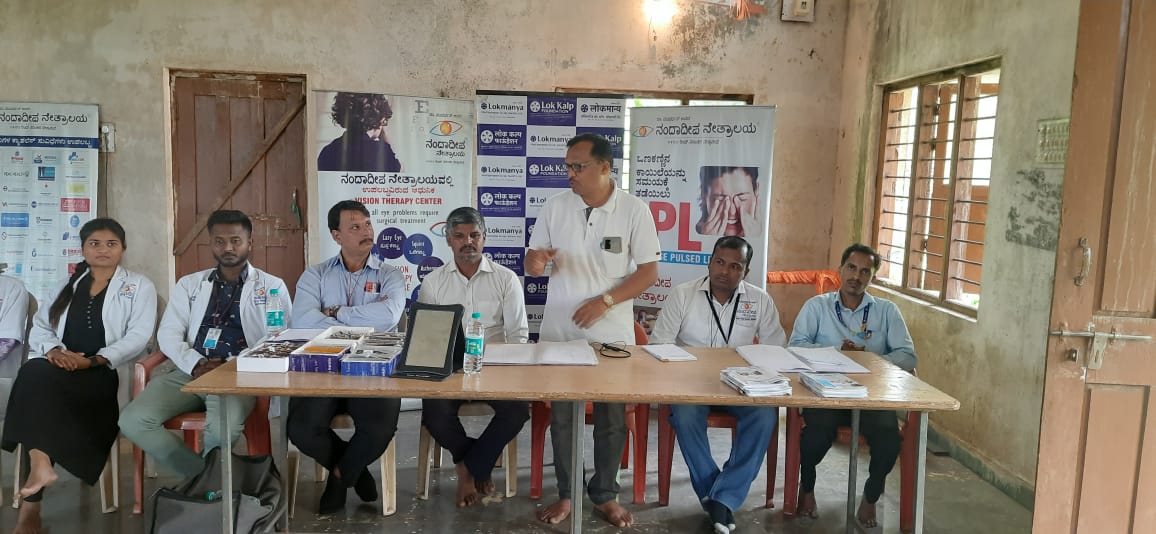 On August 29, 2023, the Lok Kalp Foundation joined hands with Nandadeep Eye Hospital to organize an Eye Camp in the rural setting of Nerase Village. This collaborative effort aimed to provide essential eye care services to the local community. The event witnessed an impressive attendance of approximately 127 individuals, highlighting the significance of such initiatives in promoting eye health and well-being.
The Collaboration between Lok Kalp Foundation and Nandadeep Eye Hospital:
The Lok Kalp Foundation, known for its commitment to improving healthcare accessibility in underserved areas, partnered with Nandadeep Eye Hospital, a trusted institution specializing in eye care. Their collaboration resulted in the organization of an Eye Camp, which aimed to provide comprehensive eye examinations, treatment, and awareness to the residents of Nerase Village.
Promoting Vision Health through the Eye Camp:
The Eye Camp organized by the Lok Kalp Foundation and Nandadeep Eye Hospital in Nerase Village focused on offering vital eye care services to the local population. The camp aimed to diagnose and treat common eye conditions, raise awareness about eye health, and provide necessary guidance to individuals.
During the camp, attendees underwent comprehensive eye examinations conducted by skilled ophthalmologists and technicians. The examinations included vision tests, screenings for refractive errors, assessment of eye pressure, and evaluation for common eye ailments such as cataracts, glaucoma, and conjunctivitis. Participants were provided with appropriate treatments, prescriptions for corrective eyewear, and referrals for further specialized care, if needed.
Appreciation from Attendees:
The Eye Camp organized by the Lok Kalp Foundation and Nandadeep Eye Hospital in Nerase Village received heartfelt appreciation from the 127 attendees. Many expressed gratitude for the invaluable eye care services they received. Here are a few testimonials from participants:
Lok Kalp's Corporate Official person Mr. Prasad Asukar, volunteers Mr. Santosh Kadam and Mr. Anant Gawade were present. Nandadeep Eye Care Hospital Mr. Anand, PRO, Optometrist, and Khanapur Taluka AD officer Shri Shekhar Hiresomannavar, Grampanchayat President Shri Ranjeet DesaI, PDO Shri Sagar Kumar Biradar, and grampanchayat staff and many other village peoples who supported to organized this camp and appreciated as same.