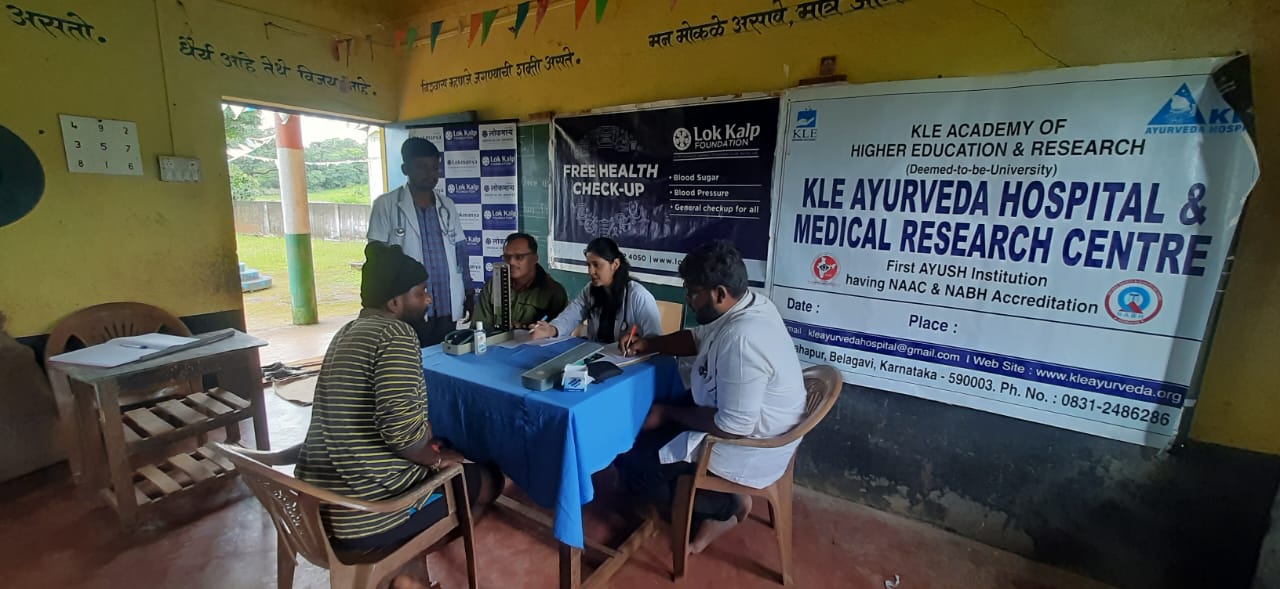 In a remarkable demonstration of community service and healthcare outreach, Lok Kalp Foundation partnered with KLE Shahpur Belgaum to organize a general health checkup camp in Handikopwada Village. The event took place on September 22, 2023, and saw an enthusiastic turnout of around 45 people from the local community.
This initiative is part of Lok Kalp Foundation's ongoing efforts to promote health and well-being in rural areas. The organization has consistently worked towards enhancing the quality of life in underserved communities, and this collaboration with KLE Shahpur Belgaum is another significant step in that direction.
Handikopwada Village, nestled in the heart of Khanapur Taluka, Belgaum district, is home to a vibrant and close-knit community. However, like many rural areas, access to healthcare services has been a challenge for the residents. Recognizing this need, Lok Kalp Foundation, led by its Founder, Shri Kiran D. Thakur, has been instrumental in organizing various health camps, thereby bridging the gap in healthcare delivery.
Shri Kiran D. Thakur, who also serves as the Founder and Chairman of Lokmanya Multipurpose Co-op Society Ltd., has been the driving force behind the foundation's dedication to rural healthcare. Under his leadership, Lok Kalp Foundation has adopted 32 villages, including Handikopwada, to provide essential health services and improve the overall quality of life.
The general health checkup camp held on September 22nd provided a range of services, including blood pressure monitoring, blood sugar tests, basic medical consultations, and health education sessions. The medical team from KLE Shahpur Belgaum ensured that each attendee received personalized attention and appropriate guidance for their health concerns.
Lok Kalp's Corporate Social Responsibility Mr. Prasad Asukar and volunteers Mr. Santosh Kadam and many village peoples were present and helped to organized this camp. KLE doctors team Mr. Shridhar K, PRO, consultantant Dr. Oshin Sharma, Dr. Ashwin Agarwal, Dr. Balaji K, and Dr. Sana who checked the patient, treated, and given free medicines.